Recently I was tagged by the lovely Shanah @ Bionic Book Worm for this tag and I couldn't wait to get stuck in! It's so nice to be nominated and I love reading about the people behind the blog. This tag was the wonderful creation of Leo @ Ink Girl Words. Let's start with the rules before moving on to the tag!
Rules:
Answer the questions down below
Credit the creator of  the tag
Nominate some bloggers
It's tag time…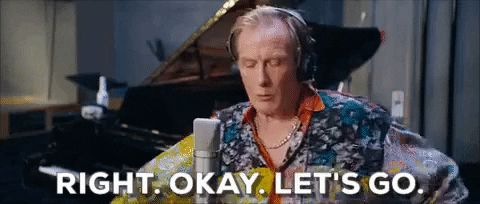 How long have you been blogging?
So I officially made my blog in November last year but I didn't start blogging until January 2017. I'm never quite sure when I should celebrate my blogversary but I'll guess I'll have to go with its actual birth date, although I've technically only been writing for 8 months now!
Do you enjoy doing tags?
Tags are still a bit of a new thing for me as I've only recently started being tagged, although you don't have to be tagged to join in of course. I love knowing that other bloggers have thought of me and get so excited to do a tag, but there's also a lot of pressure that comes with them. I don't read many new releases and I often feel like everyone else who participates does. I also have a terrible memory so it takes me so long to think of the answers! But keep tagging me for a challenge!
Do you follow the blogs that follow you?
I do mostly follow back the blogs that follow me. When I first started blogging I feel into that trap of following everyone because I felt like I had to, and I'm sure you all felt the same. Now I allow myself to really think about what makes me follow a blog to ensure my reader is full of content I want to read. Most of the time if you're varied and we have something in common I'll follow back though.
Describe your blog in 5 words:
Fun | Variety | Fantasy | Lively | Personal
I'm not very good at these sort of things but I feel like they either sum up my blog, myself, or the kind of time I'm having in this community! (Secretly I like to pretend it's a mix between a Disney movie and a strange party from The Office, shhhh)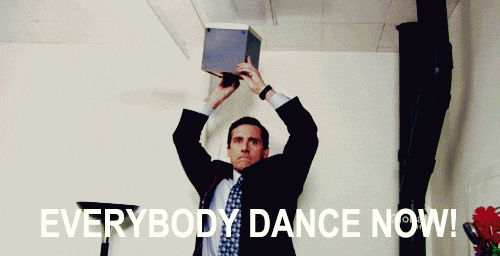 How many blog posts have you made on your blog (not including this one)?
I have published 47 posts on my little blog! It may not seem like many to others but it's a huge amount to me. I started blogging in the craziest time of my life and managed to keep up a fairly regular schedule so I'm happy.
On a scale of 1-10, how much do you enjoy blogging?
How much I enjoy blogging varies somewhat depending on my mood and what else is going on. When I was busy with third year university assessments blogging was quite stressful to keep up on top of worrying about my grades, but when I'd finished my assesments blogging became a major relief! I'd say it sits somewhere between 7-9 (I should probably be saying 10 but my perfectionist personality won't give anything the full score!).
Post some links to blogs you enjoy:
The one thing I love most about the blogging community is how supportive everyone can be! These are just a handful of blogs I love to visit regularly:
Bionic Book Worm – Not only did she tag me in this tag, I always remember following Shanah and love our occasional interactions . I also take part in her weekly meme, Top 5 Tuesday, which I would encourage everyone to do because it's so much fun!
Perspective of a Writer – I started admiring Dani's blog not long after I'd started blogging. There's always a load of content I love reading which keeps my TBR growing.
Escape from Reality – This is another blog I remember following not long after I started up my blog and I loved the varied content which gives me loads of exciting posts to read.
The Humpo Show – Richard is another wonderful mutual of mine and I love reading what he has to say about all things bookish and film. He also did a great set of posts about London recently which made me very jealous!
Rosie Freckle Reads – I love this blog because Rosie is actually a real life friend of mine! She was so supportive of me when I started blogging and now that we've left uni and are separated, blogging is a great way for me to keep up to date with what my best friend is reading!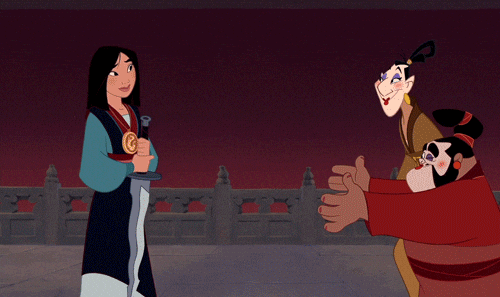 Writing or reading blog posts?
I naturally love both, but I really do love writing them. It's so much fun to think of lots of new content and I love planning posts – lists are my best friend! I also love it so much more now that I've started designing graphics and using photos and GIFs to spice up my posts (as you can see from the enthusaistic use fo Giphy here!). Now that I'm more involved with blogging I love reading posts too. It's fun to keep up with my mutuals and favourite blogs, as well as expand my TBR and find some inspiration for my own posts.
Now for me to tag you!
I always get a bit awkward with these, never really knowing who to tag. So this time I'm going to tag everyone I mentioned above, so join in if you fancy and haven't already. I'm also going to open this up and tag everyone who is reading and wants to get in on the action, because I know how much I love to steal tags too!
Thanks again to Shanah @ Bionic Book Worm for the tag! I loved writing this post and getting into the nitty and gritty of blogging itself, instead of just the bookish and other things that come with it.
Happy tagging and reading! P.S… It's never too early to honour your favourite elf in gif form!