I am so pleased to be writing this post after being nominated for my first blogger award. Thanks so much to Shanah @ Bionic Book Worm for nominating me! I had such fun reading her answers and can't wait to share mine with you now. As usual, I'll start with all the rules before answering my questions and nominating some wonderful blogs!
What is the Sunshine Blogger Award?
The Sunshine Blogger Award is given to those who are creative, positive and inspiring, while spreading sunshine to the blogging community.
Rules:
Thank the person who nominated you in a blog post and link back to their blog
Answer the 11 questions sent by the person who nominated you
Nominate 11 new blogs to receive the award and write them 11 new questions
List the rules and display the Sunshine Blogger Award logo on your post
1. What is your biggest bookish pet peeve?
My biggest pet peeve in books is unnecessary romance. There's always a romance in every book you read and sometimes it feels like it's their just because. I'd love to read a book where a female protagonist doesn't need a relationship to keep her interesting (especially when she's saving the world!), or a friendship that actually stays as a friendship, because we all have friends of the opposite sex.
2. What's one non bookish fact your readers don't know about you?
I thought so hard about this because I'm one of those awkward people who freezes in ice breakers with nothing to say, but I settled on telling you my most treasured theatre moment. Long before blogging I used to do musical theatre and I was once Sleeping Beauty in my theatre groups pantomime. I don't think that counts as a fact but I'm blank for anything else!
3. What's your favourite hobby besides reading?
My favourite, and only, hobby used to be dance and drama. I had acting lessons, dance lessons, performed in musicals and plays, and was even in a street dance crew. Now though, I'm not sure if they count as hobbies when I did a degree in drama, as it's just my life now! This has definitely encouraged me to start a new hobby.
4. Have you ever watched a movie/TV adaptation that was better than the book?
I definitely have. I loved the Bridge to Terabithia film as a child but when I tried to read it last year I couldn't get into it no matter how hard I tried. I also enjoyed watching The Maze Runner more than reading the book, but I wouldn't say that means the films were better, they were just more enjoyable for me.

5. What one book do you absolutely love that's out of your normal reading genres?
I have quite a wide reading preference and will literally give anything a go, but I decided to settle on Bridget Jones. I don't normally gravitate towards comedy books and I go on about hating romance a lot, but it's now one of m favourite books.
6. If you got to pick which apocalypse you had to face, which type of apocalypse would you choose? (zombie, nuclear, etc)
I already know that I'd be one of the first to die in any apocalypse. I dream of putting up a good fight and being a survivor but let's face it, I'd suck. That being said, I think I'd have the best chance in a zombie apocalypse, no matter how terrifying it would be! A disease based scenario would be unavoidable and, living in a naval and army city, a nuclear attack would wipe me out. So I'd go for the zombies for sure. I like to think I'm pretty intelligent and can put up a fight so I'd take them on!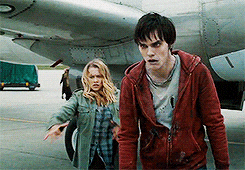 7. If you had a familiar, what animal would your familiar be?
A DOG! I didn't have to even think about this answer.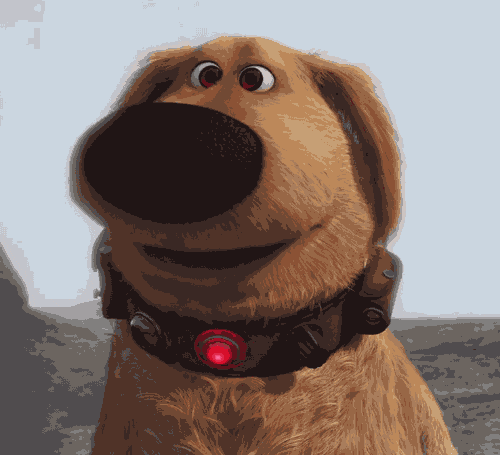 8. How big is your TBR?
Physically my TBR is only about 5 or 6 books long. I don't really buy books in advance of reading them because it's expensive and I'm a big mood reader. However, my mental TBR is huge, of course!
9. If you were in a story, would you be the villain or the hero?
I think I'd be the hero, but not a perfect one. I'm always the good guy trying to do the right thing but everyone has their flaws. And they definitely make the character and plot more interesting.
10. What was your favourite childhood TV show?
I loved so many TV shows as a kid. From Tracey Beaker and Art Attack to The Suite Life of Zack and Cody and Wizards of Waverly Place, I enjoyed so many amazing shows. British classics and the Disney channel were favourites, alongside Foster's Home for Imaginary Friends and the The Cramp Twins!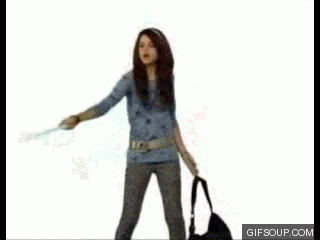 11. What one aesthetic would you say is representative of who you are? (floral, dark, bright, lace, boho, etc)
I wouldn't say I had one aesthetic that represented me completely as a person. My fashion is really mismatched, but I guess that could be an aesthetic? I'm a huge mix of dark colours, baggy jumpers and boots, floaty colours, and much more.
I had so much fun answering these fab questions! Here are my nominations (I cheated slightly with less than 11 as I have another tag to do this week as well) and their 11 questions:
Your Questions:
Do you have particular conditions or requirements that you need to read?
What is your most anticipated book on your TBR?
What is your favourite, go-to book genre?
Let's settle an age old debate: Marvel or DC?
What is your Hogwarts house and why were you sorted there?
What was your favourite subject at school and what do you think would be your favourite subject at Hogwarts?
The Sunshine Blogger Award is all about happiness. What makes you happy?
What would be the top 3 songs in your perfect blogging playlist?
What Netflix series would you recommend the most?
What is your favourite season and why?
Every Disney princess has their trusty side kick. What animal would you pick to be yours?
I'm sure you've all been nominated many times before but I'd love to see your answers and look forward to more sunshine on my blog.
Happy reading!