This week is a special edition to end August's Top 5 series, with a top 10 special instead! I'm gutted I missed last week's Top 5 Retellings, but I'm excited to jump back into Bionic Book Worm's meme. I thought long and hard about this, debating who actually counted as a side character and which ones were worthy of my list. There are so many I could've picked (and I nearly did pick 10 from Harry Potter!), so here are just a few side characters from recently read books and old favourites that I love.
10. Sunny – RoseBlood
RoseBlood is my most recent read and I totally fell in love with Sunny the instant she was mentioned. She's such a tough and loveable character who does everything to help her friends. She also has a cheeky side, often 'lifting', or stealing, keys to sneak in places. Her Southern American charm and stubborn qualities made her my favourite character in the book.
9. Luke Garroway – The Mortal Instruments

I always remember admiring Luke when reading The Mortal Instruments series. He went against his best friend to do the right thing, which is brave in itself. Then he defended Clary like she was his own daughter. He fought to rightfully rule the pack and always tries to do his best. Luke is also a werewolf and they're always cool in my eyes.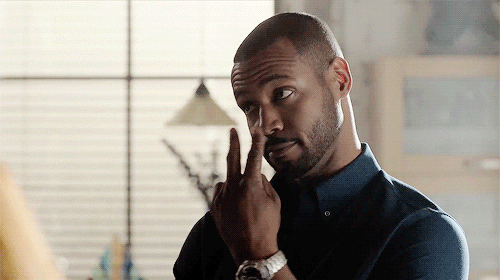 8. Beorn – The Hobbit
Despite mainly featuring in one section of The Hobbit, Beorn was one of my favourite characters. He was mysterious and dark, but also warm and inviting which made him really interesting. Beorn could also turn into a bear so, yeah, obviously worthy of a place on my Top 10 Side Characters.
 7. Finnick Odair – The Hunger Games

I fell head over heels in love with Finnick when he appeared in Catching Fire, but didn't we all?! I love his sexy and flirty appearence and was dying to see him on screen instead of just imagining him. He was so loyal to Katniss and the cause until the very end. Of course I can't forgive Susanne Collins for what she did to him either. I'm still sad.
6. Mogget – Sabriel
The know-it-all cat, who is actually a Free Magic construct, is probably my fave character in the novel. He is sassy and sleepy which, let's face it, is a pretty accurate representation of a cat! He's loyal to the people who placed his magic collar and is helpful, once persuaded with fish. I'm more of a dog person but I was still instantly drawn to Mogget.
5. Isaac – The Fault in Our Stars
Whether you've read the book or watched the film, I think we can all understand why Isaac has made my Top 10 Side Characters list. He is absolutely cringe-worthy and hilarious as he deals with a love that he soon loses. I love his snarky humour, but mainly his loyalty to his friends. His eulogy for Gus has me crying with tears of happiness and sadness, which is a gift only few possess.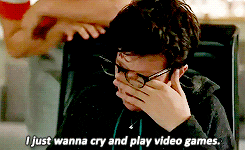 4. Carrick – Flawed
This is another one of my recent reads. Carrick saved the book for me, keeping me interested in his purpose in the book. I loved his mysterious personality and character growth, despite his lack of speech throughout the novel. I can't wait to read Perfect to see what part he plays.
3. Lee Jordan – Harry Potter
One of my favourite and clearest memories of reading the Harry Potter series back to back is Lee Jordan's quidditch commentary. He was always biased towards Gryffindor and overly critical of Slytherin which was hilarious to read, especially when McGonagall tried to keep in him line. He was also a trouble maker like Fred and George and was a member of Dumbledore's Army. He also set up 'Potterwatch' after leaving Hogwarts to broadcast the truth about Voldemort and the Second Wizarding War, which just shows how brave he is. Lee Jordan deserves a spot at the top of my list!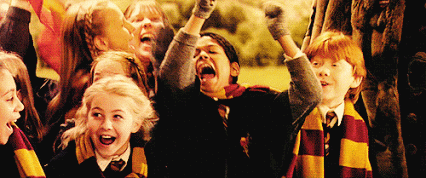 2. Haymitch Abernathy – The Hunger Games
I don't know what it is I love about Haymitch. Probably everything. He completely defies expectations and does everything to save District 12's miracle tributes. He has a deep and disturbing past which has turned him to addiction, but inside he is a loveable man who was forced to endure torture for the pleasure of the Capitol.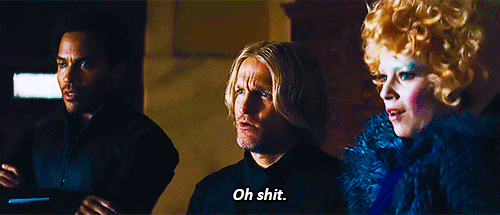 1. Peeves – Harry Potter
Peeves has always been my favourite character in the Harry Potter series, and I'm still gutted he didn't make the films. Peeves the poltergeist is cheeky and disruptive, creating many of my favourite moments throughout the series. He does respect the teachers whilst they are working, and of course loves Fred and George. He's probably really annoy me in real life, jumping in front of my face and causing trouble, but he's won a place in my heart and concludes my Top 10 Side Characters.
That concludes today's Top 5 Tuesday, with the special Top 10 Side Characters! I had so much fun thinking of all the characters who really made the book and my reading experience. I can't wait to see what topics Shanah has in store for September.
Happy reading!