I was so excited when I read the topic for this week's Top 5 Tuesday by Bionic Book Worm. I immediately started thinking about where I love to read and then I thought, would I really dream about my bed or the local Costa? So then I started thinking about all the fictional places I would really love to curl up in with my latest book. I settled on five wonderful reading spaces that unfortunately I will only be able to find in a book or film, or of course my dreams.
Rapunzel's Tower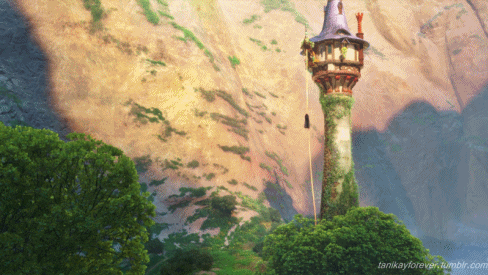 I mostly chose this dream reading space because I love to be at peace in isolation with my books. I hate being disturbed and any unnatural noise brings me right out of the moment. What is a better solution than being high up in Rapunzel's tower where literally no one can disturb you? I can just imagine racing through the newest big release right now.
Central Perk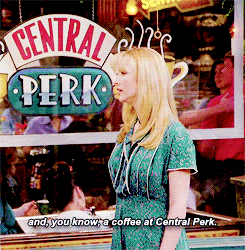 Sometimes I love taking my book to the local cafe or coffee shop, normally Boston Tea Party up the hill, so what would be the dream fictional equivalent? Central Perk, of course! I'd love to curl up on the FRIENDS sofa reading a cheesy YA as Rachel served me a vanilla latte.
The Beast's Library
For someone who regularly reads and reviews books I never really read in a library unless I was doing research for university. I prefer to get cosy by myself and that's why the Beast's library is perfect. I'd grab a grand chair that overlooked the ground, pick a Shakespeare play and hope the Beast read to me too. I love a good cup of tea so it would be wonderful to be served an endless cup by Mrs Potts. Plus, you'd never run out of books to choose!
The Shire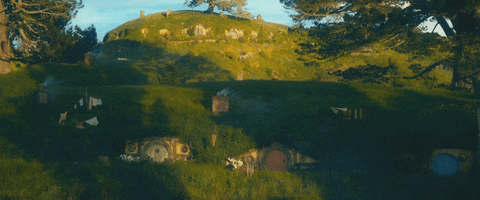 There are so many reasons The Shire is a dream reading space of mine. I regularly like to read outside in the local park or find an open green space to spread out and relax, so I'd never be far from a tree to lean on or a hill on top of a Hobbit house to sit upon. This would be the perfect location to read that long awaited fantasy novel. Plus The Shire is always a bit magic too.
Hogwart's Express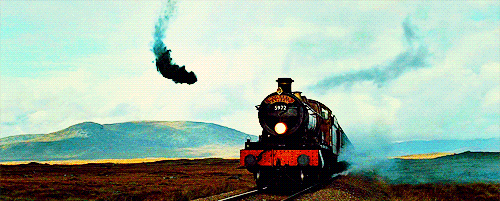 One of my favourite things about being a uni student was the long train journey home where I could sit alone in the quiet carriage and be whisked away by a fast-paced story. The Hogwart's Express is the only fictional place that could rival my real experience (minus the Dementors though!). As you were whisked away by the ancient train you could immerse yourself into a new and exciting world. Plus you'd have the best snacks!
It's no surprise that as I looked back at my dream reading spaces I realised that the characters that inhabit them often read too. It seems that whether we're fictional or real, we both know the best places to seek some peace and quiet or fully immerse yourself into the feel of a novel. Now I'm slightly sad that I won't get to chill with Rapunzel, recite Romeo and Juliet with the Beast, or talk about the latest book crazes with Hermione. I guess I'll resign myself to my bed and lose myself in another book!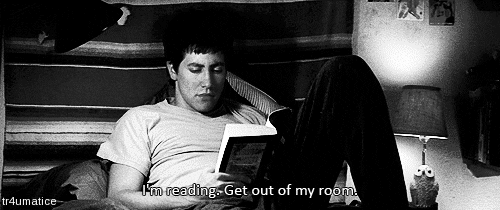 What would be your dream reading space? Happy reading!