I've been a little bit quiet the last week so I'm very excited to get back to blogging! Starting a new job, volunteering and being on jury service didn't leave much time for reading and blogging but I'm glad I'm back again with another Top 5 Tuesday. This week Bionic Book Worm's topic is Characters I Would Team Up With to Rule the World! At first I thought this really really easy, but I actually spent a lot of time strategically about what characteristics everyone could bring and how this would benefit me when I one day rule the literary and real world. So, here are my five choices…
Katniss Everdeen – The Hunger Games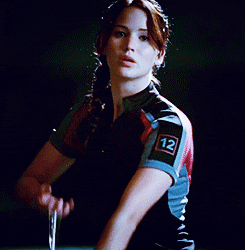 Katniss automatically popped into my head when I started thinking about accomplices to rule the world. We all know how strong she is when she takes on the face of the revolution and takes down a nasty regime. However, Katniss made my list because of her fighting talent and survival instinct. Living in District 12, Katniss had to hunt and learn to survive. She also managed to survive two annual Hunger Games, which is pretty impressive.
Aragorn – The Lord of the Rings

When plotting world domination you need someone to be the brains, brimming with knowledge of the land and people you are trying to rule. Aragorn is just that. He has exceptional knowledge and interacts well with many different groups of people. His days spent wandering would enable him to gather all sorts of information to help me.
Lavender – Trapped in Silver
Lavender makes my list thanks to her knowledge and skill surrounding healing and medicine. Her talent is the best in the land, and I can't let that get into the wrong hands. She would be an important asset to my team of sidekicks, making sure we are all healthy.
Severus Snape – Harry Potter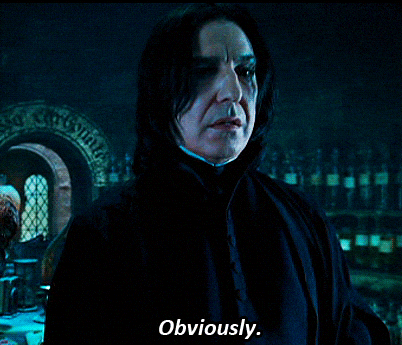 Now I know Snape may not look like the best person to team up with but I think an anti-hero is a really great addition to any team, especially when attempting to rule the world. Snape was a successful spy who died with his secret, which is a pretty handy trait to have. He's loyal and devoted to the cause and probably wouldn't be afraid to sacrifice himself for me. I'd send him into the enemy ranks to learn all their secrets!
Chuck – The Maze Runner
The unlikeliest of choices but my favourites! All the best literary heroes, and even villains, have a devout sidekick by their side through thick and thin. I really loved Chuck's support of Thomas throughout the book and would love to have my own little cheerleader who supported me. He may not be the brains or brawn of the group but he'd certainly keep our spirits high as we took over the world!
So one thing I've definitely learnt in this week's Top 5 Tuesday is that I'm a little bit evil. I thought about this way too much to be healthy but I think I'd have a pretty good team, whether we're overthrowing a corrupt government, defeating monsters, or just being greedy leaders. I enjoyed this so much so thanks again Shanah!
Who would you team up with to rule the world? Happy reading and ruling!