I was tagged by Jess @ Reads and Dreams a little while ago now but I've been so busy I'm only just getting round to this tag! Fortunately for me I did a Autumn & Christmas TBR on my blog at the start of the month and I've got a rough mental reading plan, so today I'm going to share all that with you. I hope this will help keep me organised to read my end of year goals!
Are there any books you started this year that you need to finish?
I'm not one of those people to read multiple books at the same time and I can't even begin to comprehend how you could leave a book unfinished (unless it's a DNF book, of course). So, that means I technically don't need to finish any books this year. I feel pretty organised right now.
Do you have an autumn book to transition into the end of the year?
Although autumn doesn't officially start until the middle of September, I'm straight into autumn mode as soon as the month begins! I love reading fantasy for this time of the year and I think it's the perfect accompaniment for the cold, rainy days in England. That means I've already read my transition book, Trapped in Silver by Emily Sowden, and you can read my review here.
Is there a new release you're still waiting for?
I'm normally really rubbish at keeping up with new releases but blogging has made me more aware of what's going on in the bookish world. Around the time I was originally tagged I was interested in There's Someone Inside Your House by Stephanie Perkins. I saw a really great ARC review on my timeline (I can't remember who wrote it but it was fab!) which really interested me. I'm also intrigued by Turtles All the Way Down by John Green. I've read all but one of his books, and have some mixed opinions, so I'd love to eventually read this too.
What are three books you want to read before the end of the year?
At the start of the month I made an Autumn & Christmas TBR which you can read for a full idea of what I'm hoping to achieve before the new year, but here is a list of three books I'm aiming to tackle soon!
Poor Unfortunate Souls – Serena Valentino
The Emerald Circus – Jane Yolen
One of Us is Lying – Karen M. McManus
Is there a book you think could still shock you and become your favourite book of the year?
I have read so many great books this year but I think there's still room for a new book to swan into my top 5 books of the year, or maybe even the top 3 if it really takes me by surprise. I find contemporary YA really hit and miss but every so often I find a golden gem and I think the mystery aspects of One of Us is Lying really has the ability to shock me this year.
Have you already started making reading plans for 2018?
Yes! I'm lucky enough to have my birthday in November, and of course Christmas is in December, so I have lots of books on my list that inevitably have already started to shape my 2018 TBR. These are mainly new reads which is really exciting for me! I also have two series to continue so I'll be busy next year.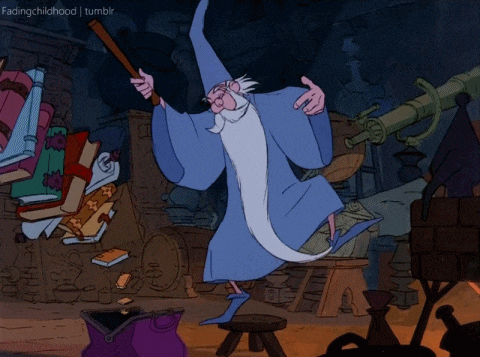 So it looks like the end of 2017 will be a busy one, with huge blogging and reading plans alongside a new job, volunteering, and being involved in a show with my theatre group! Let's hope I can cram all this in!
I nominate my wonderful friend Rosie @ Rosie Freckle Reads as I miss her telling me all about her bookish life during our university lectures, so feel free to do this tag if you like lovely! I also nominate everyone who is reading and would love to take part.
Happy reading!