Another month down, another My Monthly Me instalment! September has been a very busy month and I can't believe how quickly it's gone.  I've got myself a new job, sat on jury service, started volunteering and even joined my old theatre group for their annual pantomime. Amongst all of that I managed to stick to my reading targets and read 3 books this month, all very different from each other. I became a new reviewer for Oftomes Publishing which is a really exciting opportunity and I can't wait to start another book in October! It's been a bit of a slow month for blogging with the hectic responsibilities of life, but I have managed to keep a regular schedule that I'm proud of.
Books Read:
Poor Unfortunate Souls – This review will be on my blog next week so keep an eye out!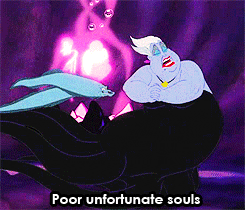 October Blogging Goals:
Keep a regular schedule – I've been working so hard on blogging regularly and that's one thing I'm determined to keep going even with all my new commitments
Bring you varied content – My blog has been solely bookish for this month so in October I already have some fun film and theatre reviews planned!
Read two books – I've got a low target for October which I'm hoping to stick to. I'll be reading another book from Oftomes and a Netgalley ARC
I can't wait for another exciting autumn month. I hope the days get colder so I can grab a jumper and settle down with a fantasy book! There's lots ahead for me with a month full of training for my new job and Lush, my return to musical theatre, and, of course, more blogging!
Happy reading!