I'm hitting you all with another tag today! I'd had such a great few days planned on my blogging schedule but then I got really sick so I missed all the theatre and reading opportunities, so of course my schedule went down the drain. I've been itching to get writing again and I saw this great tag on Golden Books Girl which kept me occupied in my sick state. I totally love autumn so this was such a fun tag for me!
What signifies the start of Autumn for you?
Autumn is my favourite time of year so as soon as I turn over my calendar and see September 1st I am in full autumn mode! I'm always waiting for summer to end so I can pull out my jumpers, visit Costa more than is healthy for me and my purse, and just get into that cosy spirit.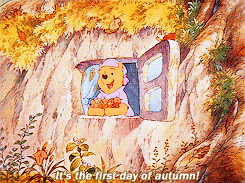 What is your favourite Fall scent?
I don't have a favourite fragrance as such but I do love all the rich and sweet candles that appear at this time of year. I'm a sucker for vanilla or anything that resembles cake and sweet desserts. I'll be reaching for lots of bakery themed smells this year and anything with cinnamon in it, too.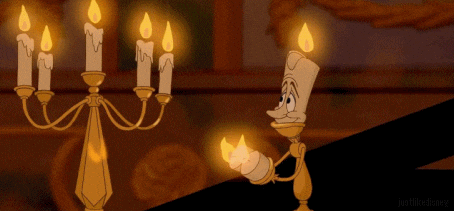 What is your favourite Autumn colour?
Yellow is my favourite colour all year round! I'm so lucky to have such a versatile favourite colour because I can wear bright and sunny yellow numbers in the summer and transition to mellow yellow in the autumn to resemble the changing leaves.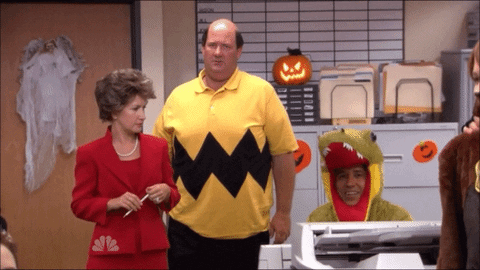 What is your favourite Autumn drink?
I'm a huge tea drinker which is very stereotypically British! I don't really change what I drink throughout the year, besides the trips to Costa for their fabulous Christmas menu of course! Tea is perfect for any autumnal situation, whether you're hiding from the rain or cosying up with a fantasy book.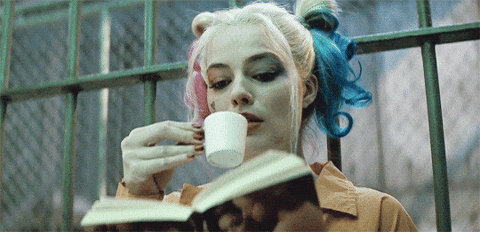 What TV show, new or old, are you looking forward to this Fall?
I have been patiently waiting over a year for one Netflix show in particular. I seriously can't wait for Stranger Things to return this month! I'm such a huge fan after binging the first series last summer that I even debated booking the day off just to watch series two. I recently finished re-watching Stranger Things for the third time in preparation! Seriously, I can't wait.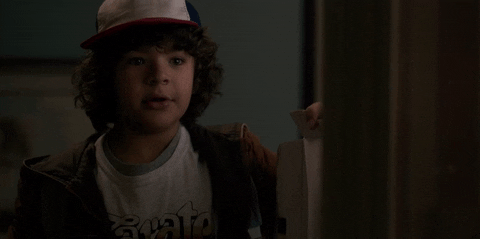 What is your favourite Autumn fashion trend?
Jumpers, sweatshirts, oversized jumpers, cheesy film sweatshirts, Christmas jumpers, more sweatshirts. This is basically the only thing I wear this time of year, paired perfectly with jeans or leggings and my Timberland boots. You'll rarely see my anything else until summer starts to make a show!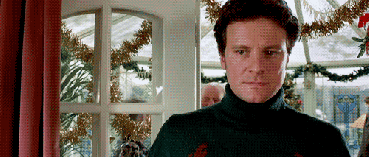 What is your favourite Autumn activity?
This is very stereotypical considering I'm a blogger but my favourite autumn past time is reading. The long nights and cold weather are the perfect time for reading, especially fantasy books! Autumn used to be a very exciting time for me too, signifying the start of pantomime rehearsals with my theatre group. Then I went to university and that all stopped. Now I've graduated and moved back home and I'm excited to say I'll be back dancing and singing and rehearsing for panto season with my theatre friends! Yay!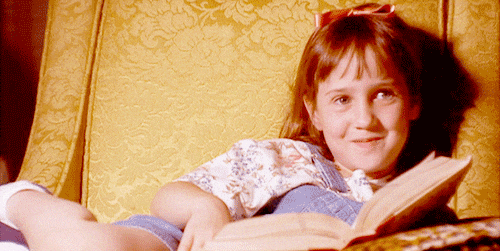 Are you a bigger fan of Thanksgiving or Halloween?
We don't celebrate Thanksgiving here in the UK so of course I have to say Halloween, which I really really love. Luckily for me though, my birthday is in November and this year I'm turning 22 so I'll have lots of fun both those months!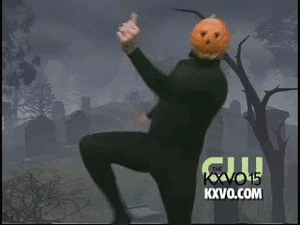 As you've probably gathered from this tag, I really love autumn! It's my favourite time of year with Halloween, my birthday, and Christmas to come. I also love the feel of the season in general, with the cold weather, changes in the environment and all that brings with it. I'm not going to tag anyone today but feel free to pinch this if you love autumn as much as I do!
Happy reading!