It's Tuesday again which means it's time for Bionic Book Worm's Top 5 Tuesday. This week's topic is Spooky Reads for Halloween! I don't actually read any genres like horror or thriller that might be considered 'spooky', but I do read lots of books that have spooky moments so I'm going to put my own spin on this week's topic. Today I'm going to recommend 5 books with spooky or Halloween moments, whether it's a creepy character, supernatural elements or nail biting narratives. There's also a bonus of my favourite spooky play, too! Let's get spooky for Halloween!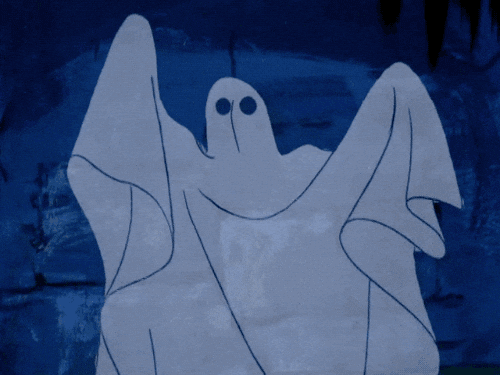 RoseBlood – A.G. Howard
This book is a Phantom of the Opera retelling – already sounds perfectly spooky, doesn't it? RoseBlood is a gorgeous gothic story, and where there's gothic there's always the supernatural! These elements go hand in hand together so there's plenty of spooky characters and scary encounters in this novel. There's even a Halloween ball, which is masquerade of course.
Harry Potter and the Chamber of Secrets – J.K. Rowling
How did you manage to get Harry Potter on a Halloween themed list? I hear you ask. Well, witches and wizards aside, Nearly Headless Nick has his Deathday Party in this book! Spooky doesn't always mean scary and the Hogwarts ghosts are the perfect spooky Halloween read. On 31st October 1992 Nick celebrated 500 years since his execution (which is pretty unlucky to happen on Halloween if you ask me). What's spookier than a party full of ghosts and ghouls?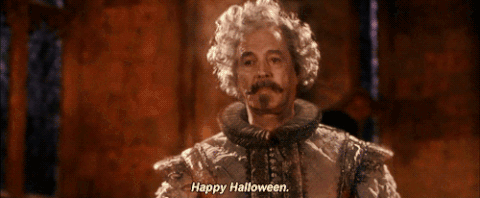 As I Descended – Robin Talley
As I Descended is a retelling of my favourite Shakespeare play – Macbeth. This is naturally a spooky book perfect for Halloween. Set in a school, the opening scene sees the teenagers attempting to use a Ouija board. Dark forces are at work here as the traditional story plays out in a modern way. Ghosts and visions, premonitions and spirits all make this one of my favourite books of the year.
The Witches of the Glass Castle – Gabriella Lepore
This is my current read that I was sent to review by Oftomes Publishing. Despite only being half way through the book, I can already tell that this story will have many more spooky moments. I chose this novel because of the Hunters, a breed of witches born and trained as weapons. Believe me, they are creepy. I certainly wouldn't want to run into any of them! This is the perfect October read to prepare me for Halloween.
Macbeth – William Shakespeare
I spent a long time debating what to choose as my final spooky Halloween recommendation, but I just had to settle on my favourite Shakespeare play! It made it on my list as a retelling so I couldn't not include the original. This play is full of supernatural elements that can spook anyone. Witches, prophecies, visions, and lots of tragedy make this a great Halloween read. Fun fact – the play was partially written as a warning about what happens when you go against a King, which was enough to spook any of Shakespeare's audiences! Macbeth is the perfect example of a spooky, supernatural tragedy.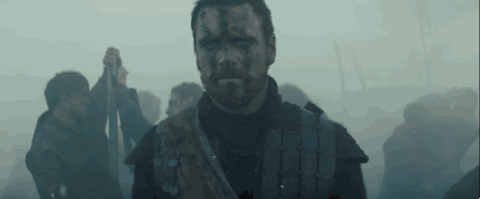 That concludes my Top 5 Spooky Reads for Halloween! They may be varying degrees of spooky, and some of them definitely play on the fun elements of Halloween we've grown to love, but I certainly think these books are perfect for Halloween. Full of witches and wizards, premonitions and prophecies and Halloween parties (the good, the bad, and the ugly!), there is a spooky read to suit everyone.
Happy spooky reading!