It's the first Tuesday in November which means it's time for another Top 5 Tuesday. For those of you who don't know what that it, Top 5 Tuesday is a weekly meme hosted by Shanah @ Bionic Book Worm. I normally love taking part in this and look forward to every Tuesday, but I panicked a little bit when I saw this week's topic. Top 5 Auto-Buy Authors. I'm embarrassed to admit that I don't really have any auto-buy authors as such. I love to read a variety of genres, and even authors within one genre, so I'm swapping between books all the time. This means I don't often reach for books written by the same person. I do, however, have a few old favourites from my all important teen reading years, and a couple of new authors who I anticipate could become my next 'auto-buy'!
Gabriella Lepore
Last month I read The Witches of the Glass Castle when Oftomes Publishing sent me the book to review. It was the first piece of fiction I'd read by Gabriella Lepore and I fell completely in love with it – you can catch my review here if you want to know why. I love fantasy but I rarely seem to read witches, and this book was a unique take on the familiar. This month I was sent Blackheath to review, which is also by Lepore. Even though witches are still the central theme, the books are so different and I'm devouring this story, too! Both are part of their own series and I know I will be leaping at the chance to read the next parts to both novels when I have the chance. Lepore might not be an auto-buy author already, but I know she will be now.
John Green
It's not really much surprise to see this name on my list, and I imagine he'll make it on many other Top 5 Tuesday lists today. John Green is the only proper auto-buy author I actually have on my list today. I read The Fault in Our Stars as a teen and it literally changed my life (I was dramatic then, and I still am!), so I kind of went on a John Green reading mission. I assumed all of his books would be this touching so I slowly started reading everything he'd ever written. I'm not going to lie, I wasn't blown away with all of them. Some were good, and others not so much. This hasn't stopped me reading any of his novels, though. I know I'll be picking up Turtles All the Way Down, purely because it's John Green.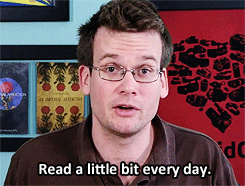 J.K. Rowling (but the HP related stuff only!)
J.K Rowling is kind of an auto-buy author for me. How can you kind of auto-buy, you ask? Well, I will auto-buy anything Rowling has written to do with Harry Potter, but I'm not really fussed about her other stuff. As soon as The Cursed Child was released I pre-ordered it without hesitating and I'm still waiting to get my copy of the Fantastic Beasts film script but I know I'll buy it eventually. I even have a complete set of the Harry Potter Series and I still couldn't resist the anniversary house editions! Whatever this wonderful woman writes about The Boy Who Lived, I will buy it. As for her other novels, I've heard mixed things and they're not really the genres I like to read often, so I'll stick to our magic friends for now.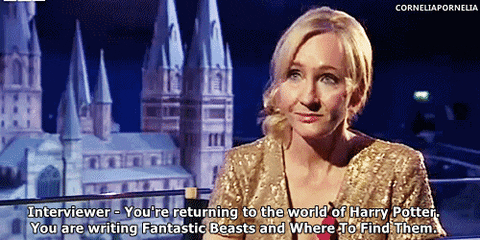 William Shakespeare
Am I cheating a little by adding a playwright in here? Maybe, but Shakespeare is kind of an auto-read for me. Being a drama student, I regularly had to read Shakespeare anyway and have been doing since the age of 13. Amongst all the school exams, university assessments, and private drama lessons, I ended up reading a lot of Shakespeare plays and I loved most of them, too. I haven't read or bought a play in a long time now (okay, a few months but it was a regular thing for most of my life so it seems like forever!). Whilst I don't always buy them, Shakespeare is an auto-read for me and I'm sure he always will be. You can take the kid out of drama but you can't take the drama out of the kid.
Emily Sowden
I really started to struggle at this point in my post as I don't have any more current auto-but authors. Instead of scrapping the topic completely, I decided to look more at future auto-buy authors. Just like Lepore, I first read Emily Sowden's Trapped in Silver in September as my first review book from Oftomes. Turns out I really loved it (check out my review) and I immediately placed the second book on my TBR. After a little bit of research I discovered Sowden's website where she had a list of terminology and maps for the series. I totally love someone that dedicated to their work! I also discovered she was writing a new novel, Forged in Ember, which is going to be a fantasy New Adult novel. I always read fantasy YA and sometimes jump to adult fantasy, so of course I'd have to give New Adult fantasy a go. Sowden could also soon become an auto-buy author.
So, there you have it – my Top 5 Auto-Buy Authors! Whilst this seemed like a struggle at first, I actually did alright when it came to throwing a list together. There are some wonderful authors I love reading and some new ones I hope will prove just as popular. Although I may not be a big fan of auto-buying, I do understand why it is so common in the blogging community and in general. This post got me thinking about the topic so much that I made a huge collection of notes about my thoughts and opinions and I'm hoping to turn this into a discussion in the next couple of days! Keep your eyes peeled and get involved with your own thoughts when you see the post.
Who are your favourite auto-buy authors? Happy reading!