I saw this tag ages ago and I just knew I had to save it for my own birthday. Now today is the day and it's time for The Birthday Book Tag! I turned 22 today and I'm pretty excited, so I thought the perfect way to celebrate was to complete this tag. I don't normally post twice in one day but I just couldn't resist this simple little tag to celebrate my birthday by blogging.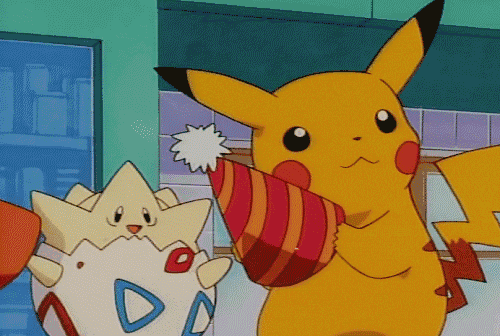 Count your birthday along your bookshelf and then subtract your birthday month
All of my books are spread across multiple shelves, piles on the floor, and anywhere I can find to store all my beloved stories so this was a little difficult but I just  counted any way I found possible. And I ended up with The Hobbit! What a great book to land on for my birthday.
If you could spend your birthday with any fictional character who would it be?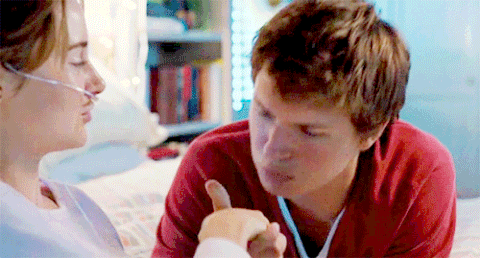 I thought long and hard about all the great characters I would love to spend my birthday with and I kept drifting back to Augustus Waters. I first fell in love with Gus whilst reading The Fault in Our Stars, of course. I just love everything he does to make all of Hazel's experiences perfect. Imagine how amazing your birthday would be if Gus was in charge? Every moment from waking up to a party would be tailored to you. I'm a little bit said Augustus Waters isn't here for my birthday now!
Find a book that takes place in the same season you were born in
I thought I'd have a dilemma on my hands working out what books were actually set in autumn. Whilst lots of summer or Christmas books are pretty obvious, loads of them don't state the time of year. But then I remembered, most books set in a school took place either fully or partially in autumn! I decided to go with RoseBlood by A.G. Howard which I read earlier this year. I adored this Phantom of the Opera retelling that took place around Halloween, just two weeks before my actual birthday.
Find a book that is the colour of your Birthstone
My birthstone is Topaz, or sometimes Citrine as I'm lucky enough to get two, which is a beautiful amber colour! It's really gorgeous and I've always been really proud of it. I don't own many orange-y, yellow-ish books but I looked up to my wall and automatically spotted Harry Potter and the Cursed Child. I think this gorgeous cover is perfect to represent my birthday (even if it's a bad picture that doesn't do it justice).
Pick a book set in a time period, world, or country you would like to have been born in
There are so many fictional worlds I would have loved to have been born in and it was so hard to narrow this down to one! I would normally answer Hogwarts as default, and occasionally I want to be born as a Shadowhunter (I mean who wouldn't choose these two!), but I decided on something different this time. I read The Witches of the Glass Castle last month and literally fell in love with it. The book is about a house for young witches that have just discovered they have powers. They stay there for as long as they need to harness their powers, so it's a bit like X-Men for witches. I really couldn't resist this and I desperately want to live there!
I really loved doing this little tag on my 22nd birthday and sharing some fun things about myself with you guys. I feel like I'm officially an adult now but I'll be forever young at heart. I'm going to finish celebrating on this post with a GIF of the wonderful Chris Pratt!
Happy reading!