It's time for another of Bionic Book Worm's Top 5 Tuesday and this week the theme is Reasons I Blog. There are many reasons why I love blogging so much and it's become such a huge part of my life, but it's so hard to put into words. Blogging is a wonderful phenomenon and here's just a few reasons that explain why I do what I do.
I Enjoy Writing
Okay, so this is a pretty standard answer and probably partly why we all like blogging. When you have a hobby that requires to write regularly, you're probably going to enjoy it. I've always liked writing but never realised I could just do it until I started studying Drama with Creative Writing at university. Now I love writing for myself, and of course all my lovely followers!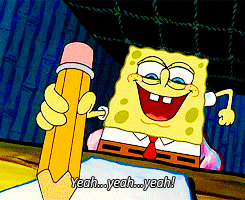 Finding New Recommendations
I'm constantly looking for recommendations for new books to read and films to watch, and everything else in between. Blogging is such a great place to find new recommendations. It's so easy to read an opinion and make your own choice, my TBR has doubled since blogging! I even love seeing people's hauls and I'll buy anything if another blogger likes it (although I'm not sure that's good for my wallet!).
Sharing My Opinions
Just like most of you, I enjoy sharing my opinions. There's nothing more exciting than sharing something you love with other people. Just like I enjoy reading your reviews, I always hope you like reading mine and maybe you might even pick up a book or watch a film that I've reviewed on my blog!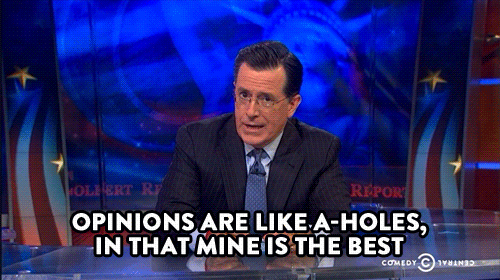 Order
I love my life to be ordered and blogging really helps with that. I'm a big list maker and my calendar is so busy this month it's even been colour co-ordinated. I find that blogging can help make me more organised as I have to use my time wisely, especially now that I'm out in the big, adult world.
It's fun!
Blogging is really fun – it's as simple as that! I love everything from reading the books and watching the films that I'm reviewing, the actual writing aspects, and even the designing of the post. Everything about blogging is a great experience and I'm so lucky to have received books to review and met some wonderful people in my short time as a blogger.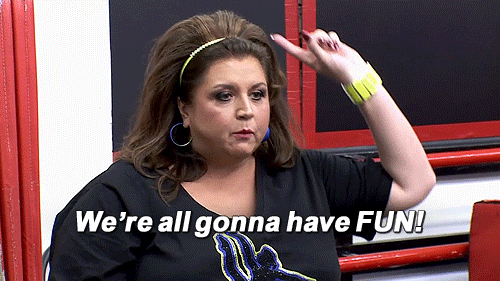 This is a short but sweet post that sums up just a few of the reasons I love to blog! I've always said that I'm not quite sure why I started blogging and why I still do it, but I know that I love it and I have no intention of stopping soon. Remember to check out Shanah's blog to see who else is joining in with Top 5 Tuesday today and maybe even join in yourselves!
Happy reading!