It's my One Year Blogversary! I can't quit believe that A Redhead's Rambling is already a whole year old. I'm not sure if it seems like it's gone quickly or if I'm shocked at the time that's past! It's crazy to think that 365 days ago I sat at my laptop in my student house, trying to hard to navigate WordPress. I still have the page in my notebook where I brainstormed witty and fun blog names. Even though I didn't write my first blog post until two months later, and in a completely different year, this is technically the day A Redhead's Rambling was born!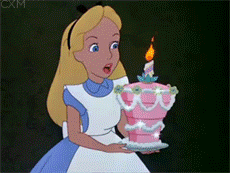 I spent the whole day at work thinking about the best way to celebrate my blog anniversary and I settled on talking about what I've learnt in the past year. A lot has changed in my life: I've graduated, moved back home, and got my first job post-uni. As my life had changed, my blog changed too. I've grown a nice sized following and I'm nearing another milestone, which is so exciting! I've learnt a lot as I've adapted to the life online and became part of the blogging community.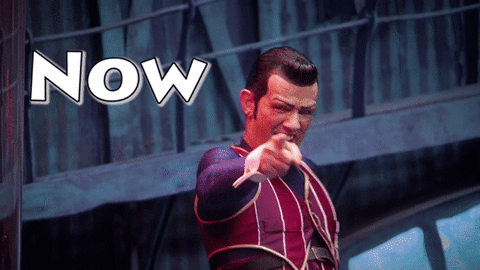 Blog about what you want.
This sounds really really obvious, but it's advice we all need to hear. It's easy to worry about your content and how it's being received. Sometimes you see what others post and you notice why people are following you, so you start to tailor your writing to others. Of course your followers are really important, but you should always write about what you love!
You don't have to be an avid book reader, film watcher, or an avid anything to blog.
I wasn't sure what I would be writing about when I made my blog and I debated whether to even bother for a long time. Did I read enough to blog? Can I afford to go to the cinema a lot as a student? I thought you had to constantly be reviewing to be a good blogger. I couldn't be more wrong! There are so many fab post ideas, tags, memes, discussions, and a whole load of things in between.
You don't have to follow everyone back.
As a new blogger I was so scared about losing followers that I automatically followed everyone. My reader became quite clogged with posts I wasn't interested in. I soon started to learn that I didn't have to follow everyone to be a nice or good blogger. It's much better to interact with people that you love and content that interests you.
You don't have to label yourself.
This is a saying that pops up a lot in life, but it's true for blogging too. I was so concerned with what my blog would be about, even though I knew I wanted it to be a fun variety that reflected my life. I'm often seen as a book blogger because I review the occasional book and participate in book memes and tags. However, I love to review films, TV and theatre and I even talk about wax melts, Lush, Disney, and so many other topics! It's good to have a theme and style to your blog but you never have to limit your creativity.
Design is important and fun.
I'm a creative person anyway, having graduated with a degree in Drama with Creative Writing, but I'm not much of an artist or graphic designer. I always used photos as my post feature image but lots were often left blank, so my blog sometimes looked dull and wordy. I recently discovered a few apps that have transformed my blog completely. I now have different designs and themes for each type of post and my blog looks so colourful and fun!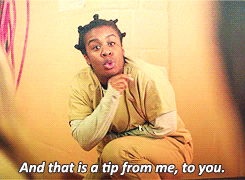 That is just a few things I've learnt over my year as a blogger. It's such a long and complicated journey, but it's also the most fun I've had in a long time. I'm so pleased that I pushed myself to start a blog and I'm so grateful for every single one of my followers who read all my posts and support me along the way! It's been a wonderful year on A Redhead's Rambling and I can't wait for another!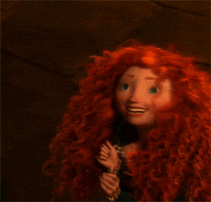 Happy blogging!