November has ended and December has begun so it's time for me to recap all of my blogging and life achievements. November was a very hectic time for me so my blogging suffered a little. The month in general was amazing though, I turned 22 and my blog had its One Year Anniversary! Check out my post where I celebrate with some advice discussing what I've learnt in my first year of blogging here. I'll also be asking you to link your favourite posts down below!
Books Read:
Unfortunately November was a really busy month full of birthday celebrations, show rehearsals, and lots more work than I'm used to. I only read one book this month, which was a lot less than I'd planned! I'm not overly bothered as I still managed to keep up some blogging.
December Goals:
I'm not setting myself any December reading goals this month as I'm involved in a pantomime for the first week of December, which leaves my evenings filled with dancing in brightly coloured costumes! That'll mean my reading time is hugely reduced. I'm hoping to pick up a book again and bring you some reviews soon. I debated taking part in Blogmas this year but I'm unsure I can commit to it with my hugely hectic schedule. I do, however, have lots of Christmas themed posts planned anyway! I can't wait to see what this Christmassy month will hold.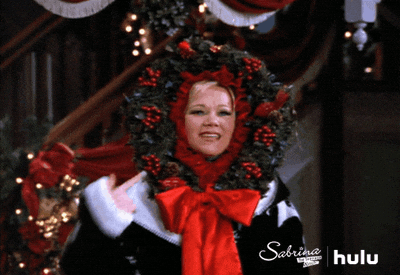 This is just a short post to catch you up with my blogging, although there's not much to keep up with! My hectic month meant I neglected reading your fabulous posts, so please link me with your own reviews, tags, memes, and anything else you'd love me to read! I'd really like to see all of your wonderful posts throughout December so leave them below.
Happy reading!