We're back for another Top 5 Tuesday and as it's nearly Valentine's Day this week's theme is Ships I'll Sail to the Ends of the Earth. As always, Top 5 Tuesday is a weekly meme hosted by Shanah @ Bionic Book Worm. Now I'm not a huge romance person so my ships are limited, but I have certainly enjoyed some romances in my time. Some of these are those obvious pairings that everyone loves, others are new and passionate romances, and some are just downright cringey. In this Top 5 Tuesday I'll have a look at a few of the new, timeless, and worst ships I've ever sailed!
Hazel & Augustus – The Fault in Our Stars
This is probably my only real ship that I got behind and have stayed behind. Hazel and Augustus are probably my favourite bookish couple and I was cheering them on from the moment they met. Despite everything they had to go through they had a fun relationship and were there for each other until the very end.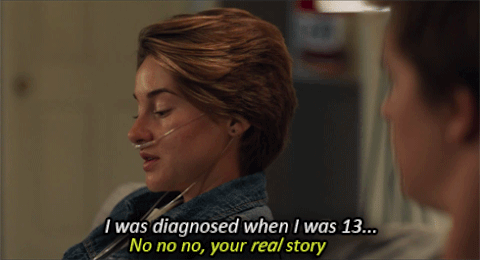 Rune & Thorn – RoseBlood
It's no surprise that a Phantom of the Opera retelling has a romance. I loved every aspect of this relationship, from them slowly learning about each other, sharing passions, and defying everything to make the relationship work. I totally shipped these two throughout the book as I willed them to be together.
Ethan & Ava – Trapped in Silver
I'm not quite sure if I shipped this pair or just wanted to be Ava! I loved this relationship because it was so true to the age and genre. The whole romance was full of awkward teenage angst. I was constantly cheering them on despite their imperfect nature.
Colt & Mia – The Witches of the Glass Castle
I hardcore shipped this pairing whilst reading The Witches of the Glass Castle last year. It turns out that I'm a huge sucker for forbidden relationships that aren't meant to be. Of course this made me want them to be together even more! Plus there were some really steamy, passionate scenes that barely involved a touch that rivalled the sauciest of sex scenes in adult erotica!
Peeta & Katniss – The Hunger Games
If you haven't already gathered, I was that teen that read all the popular books and shipped all the characters they should. I did, however, really love their relationship and I was glad to see them thrive through their mutual understanding of the horrors they went through. Gale may have been the conventional boyfriend with the good looks and strength, but Peeta was kind and caring and did everything he could to protect Katniss. I shipped that.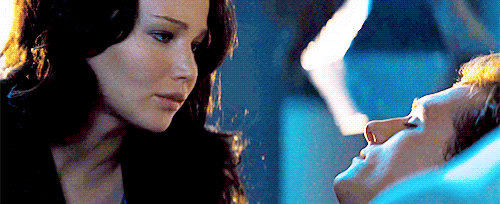 Despite being the least romantic person I know, I've enjoyed looking back at some of the loving bookish relationships I've previously enjoyed.
Happy reading!