I'm back again for another late night instalment of Top 5 Tuesday, a weekly meme hosted by Bionic Book Worm! This week the topic is Authors I Want to Meet, and I'm sure as bloggers we've all dreamed of our favourite writers and what we might say to them (if anything other than a squeal manages to escape our lips!). I've only had the opportunity to meet one author and it was a wonderful experience. Some authors I'd love to meet to pick their brains but others I think I'd just like to have a good chat over a cup of tea.
J.K. Rowling
There's no surprise that I want to meet J.K. Rowling. I'm not sure what I'd actually say to her but she was always going to be my first choice. Harry Potter has been such a big part of my life, teaching me valuable lessons and shaping my childhood and my adult life now. I'd love to tell her this and dive into her world but, in reality, if I ever got the chance to meet Rowling I'd probably stare at her awkwardly from a distance!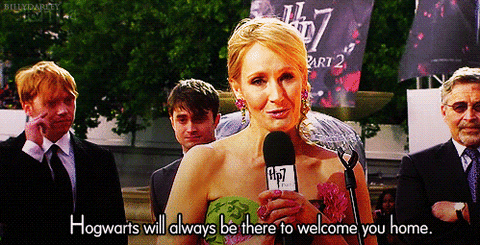 Amber Elby
Amber Elby is a new author to me and one I'd be pretty keen to meet right now. Whilst I haven't actually read any of her writing yet, Amber kindly sent me her Shakespeare themed book to review. I am a huge fan of Shakespeare and have studied him lots at school and university so I'd love to sit down with a coffee and snacks to talk all things The Bard with Amber!
John Green
John Green, like Rowling, really shaped my reading as a teenager. I still vividly remember how I felt whilst reading The Fault in Our Stars. I imagine meeting John Green would be a totally wild experience. I'd probably take him to one of those giant trampoline parks and have a blast! Of course I'd try and learn something about writing, too.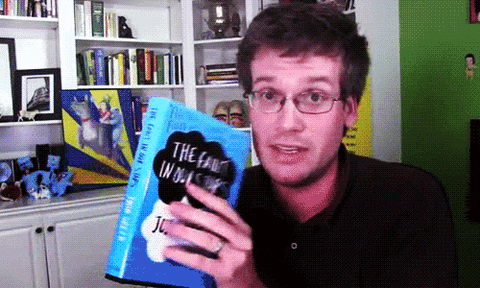 Stephen King
Stephen King is another author I haven't read yet but I know I would love to meet him. His works are so infamous that I decided I had to start my journey and received one of his books for Christmas. I also love his Twitter and agree with so many of his social and political opinions so I'd love to sit him down with tea and cake and talk life.
Shakespeare
So, Shakespeare is not strictly an author (being a playwright), but there is no one I want to meet more! As I've already mentioned, Shakespeare is a huge part of my life. As a drama student I was really lucky to have naturally enjoyed Shakespeare's plays and their endless entertainment. I'd do anything to get the chance to sit down and drink with Shakespeare, and maybe even get some inspiration myself!
And that's a wrap! There are so many wonderful authors I'd like to meet, but writing this list has made me realise how much of a stereotypical reader I am! However, I love my choices as they are great personalities who have shaped my life, not only as a reader and a blogger but as a person. What author would you most like to meet?
Happy reading!