I'm excited to be posting an award today! Recently I've been nominated for a few awards and tags so I thought I'd start with this fun one. I was lucky to be nominated by Nerd Narration and I'm so thankful to have been recognised by such a wonderful blogger. I love her posts, especially her lovely layout and graphics, so go and have a little look.
The Rules:
1) Share the link/s of the blogger/s who has/have shown love to you by nominating you.
2) Answer their questions.
3) In the spirit of spreading the love nominate 8-13 people for the same award.
4) Ask them 3 questions.
Nerd Narration's Questions:
1. What is one of your favourite reads that doesn't get the love it deserves from the book community?
I was lucky to have read so many new books in 2017, and lots of those remained relatively unknown so they're lacking a bit of bookish love. I thought I'd highlight three of my favourite reads last year that didn't seem to get much love on my reader. Some of these are relatively known titles that haven't been read by many bloggers I follow, or may be completely unknown to most!
2. If you could pick any 3 people – living or dead – to a dinner party who would you invite and why?
What a great question! I thought long and hard about who I might like to meet. Some of these decisions were a no brainer and others came to me much later.
William Shakespeare – Okay, I always talk about meeting Shakespeare but he is the one person I would always choose. I love his work and he has been such an influential part of my life, shaping many of my choices. I'd love to take him to afternoon tea and talk about all of his plays.
Rosalind Franklin – Rosalind Franklin helped to discover DNA, but was almost written out of history for some time. As a teenager I performed a monologue from a play about Franklin and her struggle with Watson and Crick. I adored the piece and have since had a bit of an obsession about making her work known.
Eddie Redmayne – I thought about the last person I would invite to my dinner party for a very long time and when the Fantastic Beasts trailer dropped I just knew the missing person was Eddie. Not only am I a huge fan of his work, but he's also a Hufflepuff like me! He's totally adorable and nerdy so I'd love to geek out and have a laugh with him.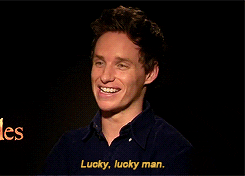 3. What is your favourite genre to read and your most-recent favourite read from that genre?
Fantasy all the way! I am a huge fantasy reader and it's been my go-to genre for as long as I can remember. It really shaped a lot of my choices throughout school. My most recent favourite fantasy read (among lots!) probably has to go to Trapped in Silver. I was sent an e-copy to review by a publisher and I fell in love with the novel. It was such a fresh take on the typical fantasy elements and was so exciting. I'll definitely be continuing the series as soon as I have the chance!
Now it's time to nominate you! Here are a few fab bloggers I've been loving recently (and slightly less than the rules state because I have so many tags and awards to do still so I have to save some love!).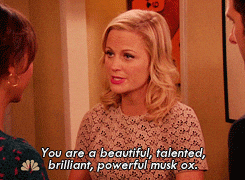 My Nominations:
Aditi @ Dreamy Reads
Kristin @ Kristin Kraves Books
Vanessa @ The Bookish Deer
Lexie @ Reading in the Wings
Your Questions:
If you could be best friends with one bookish character who would you choose and why?
What three songs would you pick as the playlist to your life?
If you could only watch one film for the rest of your life what would you pick and why?
Thank you so much to Nerd Narration for the nomination, I have had so much fun answering your questions and I hope my lovely nominations have just as much fun!
Happy reading!