I'm only a few days into my Easter holiday and I've already spent far too long in bed binge-watching TV on Netflix, and that's something I don't plan on changing! Whether you're a student, you've booked yourself a little break, or, like me, you work with kids, you'll probably have some time off right about now. We all plan to be busy and exciting in this time but when the time comes around we'll definitely spend it with our dearly beloved, Netflix! I thought I'd share with you the binge-worthy shows I'll be watching this holiday!
Santa Clarita Diet
My Easter break has technically only just begun today and I've already binged series one of Santa Clarita Diet! I'd seen this around but it wasn't until I saw the trailer for season two that I realised I was seriously missing out. Who doesn't want to watch a comedy about a family dealing with their undead mum? This is totally hilarious and I'll definitely be starting season two later today. Whether you're continuing the series or catching up, get binging today.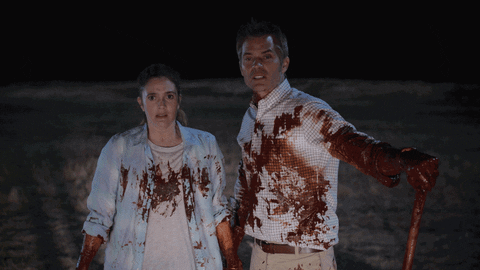 A Series of Unfortunate Events
I totally loved the first series and I couldn't wait for more unfortunate events so I was over the moon to learn that the second series coincided with the school holiday. I totally love the style of this show and I've even heard it's a pretty good adaptation of the book (although I can't comment myself). I can't wait to dive back into the madness and see what Count Olaf is up to this time.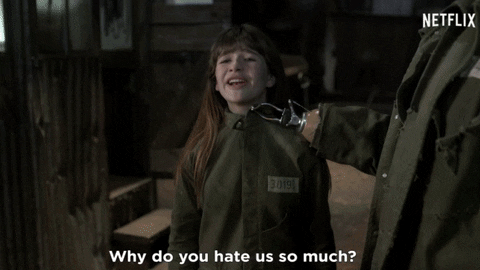 Jessica Jones
Season two of Jessica Jones has been out for a little while now and it's still calling my name. I fell in love with Jones and her sarcastic nature and eye roles from the first watch. I have always been a huge Marvel fan and I seriously think this might be one of my favourites. I love the story and character and the way Jones differs from your usual superheroes and vigilantes. I can't wait to get another dose of my favourite badass female!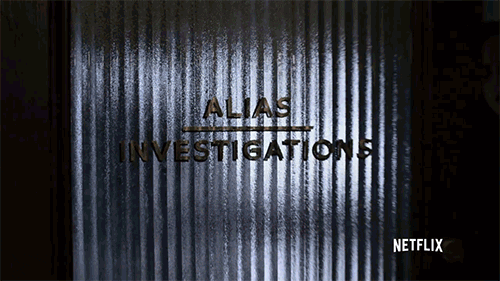 The End of the F***cking World
So I technically won't be binging this series over my break but I'm here to tell you why you should be. I'd seen The End of the F***cking World floating around and finally decided to give it a go the other week. I was totally blown away by how much I loved this British show. The characters were sarcy, mad, and loveable and this series was a total laugh, gripping me right till the last second. I can't quite explain this show but I know you should all watch it!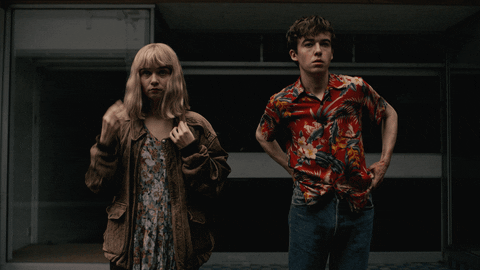 Now all we need is those rumours about 13 Reasons Why to be true and we'll be totally set for a binge-worthy Easter holiday! Do you guys get a break and will you be spending it binging Netflix just like me? What binge-worthy series would you recommend?
Happy watching!