Last month I was nominated by the lovely Bionic Book Worm for The Liebster Award! Thank you so much for nominating me. Shanah is one of my favourite bloggers so if you're not following her yet, what are you waiting for? Go and check out her blog! I'm finally getting round to answering her questions, so let's go.
The Rules:
Answer the 11 questions that you've been asked
Nominate 5-11 other bloggers
Ask your nominees 11 questions
Let them know you've nominated them!
Bionic Book Worm's Questions:
1. If you and a best friend could travel anywhere, where would you go and why?
I have actually been thinking about how much I'd love to return to Disneyland Paris recently (or visit any other Disneyland or world for that matter!), so that would definitely be my dream travel location. I know I have plenty of friends who would love to join me, too!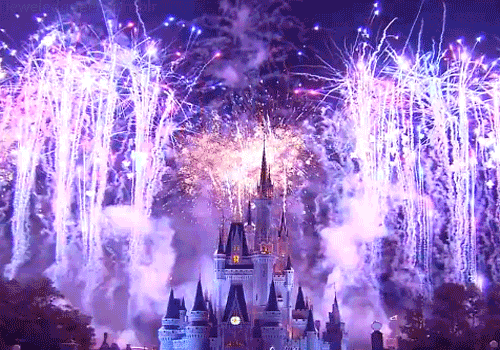 2. Choose any character to be your best friend – who is it and why?
There are so many characters I'd love to be best friends with but I'm going to go for Ron Weasley. Ever since reading the books and watching the films I've always thought Ron was the best friend anyone could ask for. He's loyal, funny, supportive, and also stubborn enough to serve you a dose of the truth when you need it.
3. What book world/setting would you like to live in or visit?
We already know my answer to that is Hogwarts! How awesome would it be to attend a Wizard's school and learn all about magic? I'd also love to enjoy all the wizard treats, like chocolate frogs, and learn to play Quidditch. 4. What book impacted you the most? Either in a thought provoking, emotional, happy, etc, way.
Despite reading this quite a few years ago now, The Perks of Being a Wallflower is still the book that has impacted me the most. I read it at just the right time in my life and it was super thought provoking and emotional. I think I felt a whole range of emotions whilst reading the book, so much that it's actually difficult to sum up.
5. If you had one extra day in a week that nobody knew about, what would you do with it?
I would definitely nap! I always seem to be tired and my life is so busy I'm basically a walking zombie most days. I'd use that extra day to sleep lots and catch up on all my planning and blogging, because we all know I'm always behind!
6. If you could have your own personal library that you could decorate ANY way you wanted (money is not a factor!) what would it look like and what would it HAVE to include (besides books of course!).
This is something else I've been thinking about lately as I've been dreaming about a big book shelf to store all my books. My dream library would include all my books alongside all my merchandise and collectors things, like my Pop Vinyls and Disney plushes. I'd have loads of bean bags and blankets to curl up and read with, a tea making station because no book is complete without a cup of tea, and sound proof walls!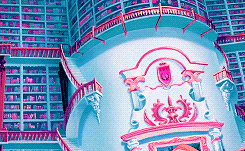 7. If you could donate $1000 to any charity, which would you choose?
I think I'd donate to a local branch of a mental health charity. Mental health awareness is something I'm really passionate about and I wish that we could all receive the care we needed.
8. Pets – do you have any? If you could have any pet which would you choose?
I have one wonderful dog named Buddy! He's an old man now but I still love him so much. If I had to choose anymore pets I'd have all the dogs in the world!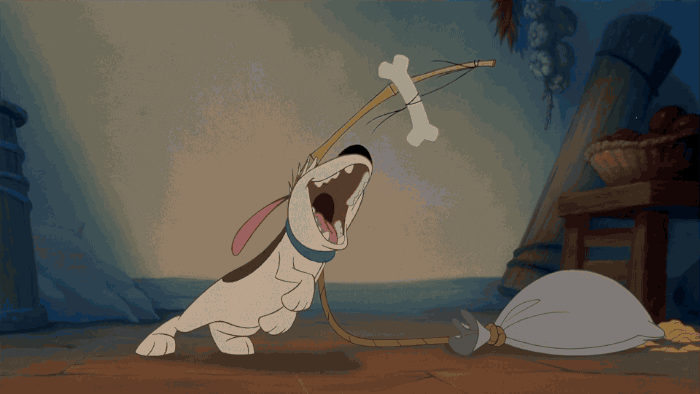 9. Favourite flavour of ice cream?
I'm a mint choc chip gal – it's an unpopular choice, I know.
10. What is your Hogwarts house?
I'm a Hufflepuff through and through! I still remember reading The Philosopher's Stone for the first time and just knowing that I'd be a Hufflepuff. Then Pottermore confirmed that, too, and the rest is history.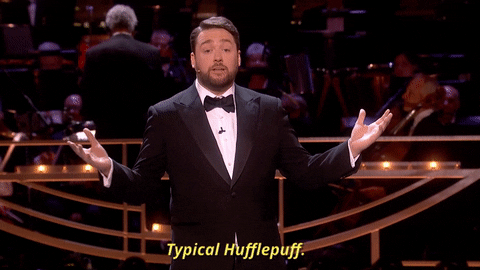 11. If you could have any superpower, what would you choose?
I'd choose the superpower to silence anyone at will. That way I'd finally get the peace and quiet I want to read my books!
Those were so much fun to answer! Here are my 11 nominations below and their questions from me.
Nominations:
Jessica @ Reading with Jessica
Louise @ Book Murmuration
Hannah @ Hannah's Novel Nonsense
Norrie @ Reading Under the Blankie
Nominee Questions:
What animal would be your familiar and why?
What is your favourite read of 2018 so far?
What bookish character would you choose as your best friend?
Which Disney film location would you most like to visit? (e.g: Arendelle from Frozen, Te Fiti from Moana, etc)
Which fictional school would you most like to attend and why?
What is your favourite candle scent?
Do you use a book mark or dog-ear your pages?
If you could only listen to three songs for the rest of your life, what would they be?
How well do you think you'd survive a zombie apocalypse?
What is your Hogwarts house and if you weren't sorted into it, what other house do you think you'd belong to?
What do you plan on reading next?
Happy reading!