I'm finally getting round to finishing all the posts I've been tagged in a long time ago and today I'll be doing The 'Me in Book Characters' Tag! I was tagged in this by Dreamy Reads, so thank you (or possibly not thank you, because I had to think much harder about this than I thought!). She's one of my favourite bloggers so please take a moment to check out her blog.
Even though I found thinking about characters I related to quite hard, I had so much fun with this tag. It was interesting to think about what made the characters, rather than who was your favourite. After a long, long time deliberating and lots of scribbles in my book, I've settled on five characters that represent me!
The Rules:
Thank the creators of the tag – Ash and Lo @Windowsill Books
Thank whoever tagged you.
List 5 book characters who you relate to most and explain why.
Tag some of your friends!
 Me in Book Characters:
Charlie – The Perks of Being  a Wallflower
The Perks of Being a Wallflower is one of those rare and precious books that literally changed my life. I'm certain part of that was thanks to Charlie, one of the first characters I really related to, rather than just sympathised with. Finding out the definition of a 'wallflower' and understanding it was okay to not be okay were huge moments for me. I feel like I kind of went through this revelation as Charlie did. I love his gentle and kind character who tries his hardest to understand his life, just like me.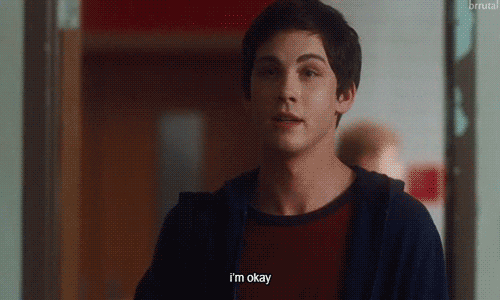 Rune – RoseBlood
I read RoseBlood last summer and fell in love with it and the protagonist, Rune. I haven't read many books about performing but this one really resonated with me. Rune is a natural musician who lives for music. Literally. Whilst I don't play any instruments, I do perform and I understand her call to the arts. People think I'm stereotypical and cheesy when I say that I perform because it's a part of me, but it's totally true. Performing is a way of life for Rune and I really related to that part of her.
The Weasleys – Harry Potter Series
Now I know this isn't one character, but hear me out. As a child I always felt like a member of the Weasley family so I'm including them as part of me in this tag. This probably had something to do with that fact I had fiery red hair as a child so I automatically identified as a Weasley. Now my hair is fading and is a much lighter ginger, I still feel like the family represent me. I love their crazy house full of bits and bobs, their wide open arms and good values. But mostly, I feel like the loyal siblings who take every chance to joke and wind up their brothers and sisters describes my childhood. I had a wonderful time with my brother, playing together, having good banter, being very sassy, and only occasionally wanting to kill him!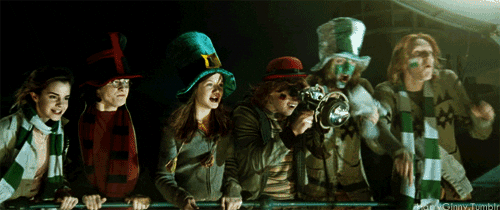 Ersel – The Seafarer's Kiss
I thought for a long time trying to decide on a character who represented my strong-willed personality and my disdain for ridiculous societal norms. The Seafarer's Kiss is my latest read and I realised that Ersel, the mermaid protagonist, was exactly who I was looking for. I love her desire to break away from the path society has dictated to her and instead to become the woman she wants to be. I'm always encouraging myself and others to pursue their own life and not worry about stereotypes and judgement. Ersel may be determined but she also makes mistakes, which makes her very real.
Bridget Jones – Bridget Jones's Diary
If the other choices were hard, my final choice was harder. But suddenly it came to me. The final book character that represents me is Bridget Jones. Not only is Bridget Jones trying to establish her own life in a creative field, like me, her attitude to life and troubles always remind me of myself. I adore her hilarious life and find her mad world to be like my own. She's stumbling through life making funny mistakes and just hoping it all works out. Me too, Bridget.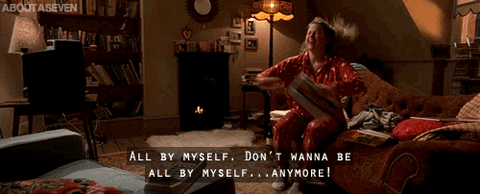 So that's me in book characters! This was such a difficult tag but I thought so hard about this and I'm really happy with my choices. I really feel like these five characters start to represent me and give you a good idea of who I am (or how I'm feeling now, at least)! As I had so much fun I'm going to tag a few people whose answers I'm curious to see, but I'm also opening this up to everyone who wants to participate – just link back to me and say I tagged you!
Tags:
Rosie @ RosieFreckleReads
Shanah @ Bionic Book Worm
Ellyn @ Allonsythornraxx
Happy reading!