I'm finally getting round to my late monthly wrap up after a short break from blogging. April started off really productive and I managed to keep a good blogging schedule and write unique posts. Unfortunately life got in the way towards the end and I was forced to take an unplanned break. I haven't posted in a while and My Monthly Me is now four days later than planned, but it's better late than never, right? Anyway, let's get round to reviewing my month and looking forward to what May might hold.
I also reviewed The Toymakers by Robert Dinsdale in April. Both Incubus Kiss and The Toymakers were ARCs sent to me in exchange for a review so I was really pleased I read these. The Seafarer's Kiss was an anticipated read and I loved choosing a book to read.
Netflix Show – Santa Clarita Diet
I finally discovered this show on Netflix and binged both series in absolutely no time! I don't know why it took me so long to watch a tongue in cheek show about the undead because it's right up my street. I strongly recommend this hilarious show to everyone.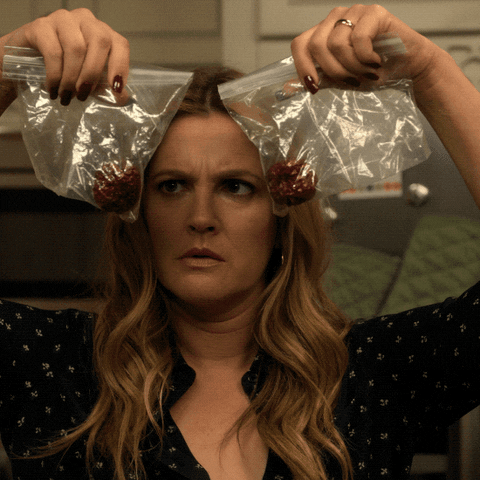 Wax Melt – Scented Ever After's Candy Banana Castle
I received my first order from Scented Ever After last month and adored them so much I featured them in my Spring Wax Melt post. The Candy Banana princess castle is my favourite melt. It smells exactly like foam bananas which is totally delicious. Of course it is sparkly and fit for every princess, plus yellow is my favourite colour!
Subscription Box – Gobstone Alley's Flying Parcel
My March Flying Parcel from Gobstone Alley arrived in April and I was over the moon with what was inside! Gobstone Alley creates a monthly Harry Potter subscription box inspired by different characters each month. The items were high quality and the box was worth the money. It made my Hufflepuff heart very happy!
April was a difficult month and unfortunately May is looking busy on top, too. Despite this, I'm determined not to take a hiatus and continue to blog. Let's look at a few of my May goals to keep me on track.
Aim to publish one post a week to continue to give myself a break but blog as well
Pick up Renegades again and finish the book
Try to join in with Top 5 Tuesday where possible
Stay happy!
May is going to be a very busy month life-wise but I'd love to keep blogging where possible. I'm going to be performing in Priscilla, Queen of the Desert with my theatre group which is extremely exciting! I'm currently rehearsing three times a week and I have lots of songs to learn and hard dances to perfect so this is my main concern throughout May. Exam season also begins at school and I'll be working hard to help each and every student throughout it. Hopefully amongst all the chaos I can get some blogging done and get out of my reading slump. I have some fun ideas and lots of intriguing books so I'm looking forward to May!
Happy reading!