After a break from blogging which lasted much longer than I'd planned, I'm finally back with a post. May's My Monthly Me is long overdue but it's better late than never, right? I thought I'd return with a quick catch up to explain my short hiatus and to tell you all about what I've been loving lately.
Why did I take a break?
On top of my tiring job and choreographing for a kids show, I was also in a production myself! At the beginning of May my theatre group performed 'Priscilla, Queen of the Desert', a musical about three drag queens who travel across Australia in their bus, Priscilla. Rehearsals took up so much of my time so when it came to the show I decided to take a break from blogging to really be able to enjoy myself. It was such a fabulous week. Here are some pictures of me in the show!
Unfortunately I didn't quite return to blogging after this incredible week. It turns out I was exhausted and needed more of a break to recuperate, which is totally okay. After binging all the TV and napping lots I'm ready to slowly make my way back into the blogging world!
Favourite TV Show – Gone
I have been obsessed with Gone recently! The show is about Kick, who was kidnapped as a child, joining a task force which works on abductions and missing persons. It was totally gripping and something different amongst all the FBI/cop shows that already exist. Plus Danny Pino plays one of the FBI agents and I totally loved him on Law and Order!
Favourite Film – The Greatest Showman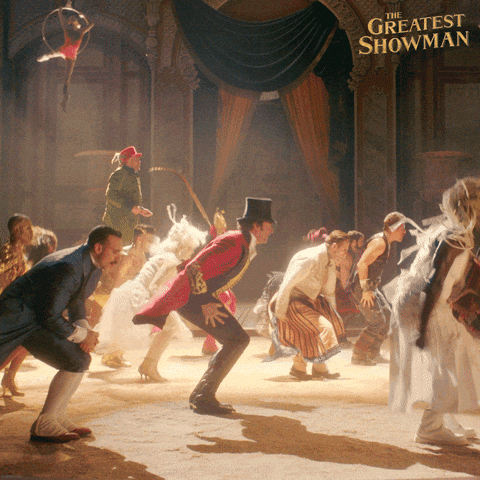 So this isn't a new release (I'm actually slacking on those a lot!) but I have been loving The Greatest Showman recently. It was released on DVD not long ago and of course I raced to the shops to get myself a copy. I cried all the way through the film again and now I can't stop singing the songs! Take a peek of my film review if you want to read me gush over it.
Book & Blogger Haul
This month I was actually sent a couple of books to review which is super exciting! I was sent some wax melts as a thank you for a review I wrote, which was so sweet. I also received a book in a subscription box. Check out my haul post here.
ICYMI – My Favourite Posts on A Redhead's Rambling
Wildest Dreams 'Female Voices' Unboxing – I ordered my first book box from Wildest Dreams and I totally loved it
My Royal Wedding Picnic – I had a picnic with my mum to celebrate Prince Harry and Meghan's wedding and I even included a gluten free scones recipe!
Top 5 Tuesday – Ending/Last Lines – This was my favourite T5T of the month and I got so excited I even included 10 of my favourite last lines
Smelly Goth Wax Melts – Smelly Goth is a new vendor I tried last month who uses creepy yet cute designs that I just had to share!
So it's been a hectic month and unfortunately my blogging has slipped because of it and June fell victim to that, too. But I'm ready to return! My reading has slacked so much lately and I'm still in a slump. Hopefully I'll have more time to read and blog this month. Keep your eyes peeled for some fun posts.
Happy reading!